🐰 Enjoy the Lunar New Year event!
Hello everyone!
The Lunar New Year event is here!
Event Period:
Until February 03, 06:00 pm (Server Time)
#1 Gold / Pet EXP Bonus
◆ The Gold drop will be
1.1x higher
!
◆ Using a pet as material to provide EXP to another pet will provide
1.6x more EXP
!
These values accumulate with the daily event bonus.
#2
Battle against Lung Dragon for rewards!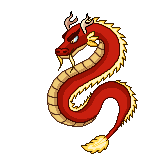 Lung Dragon is back! Take part in the raid battles and get:
◆ Epic Armor Shard
◆ Epic Weapon Shard
◆ Epic Pet Gear Shard
◆ Familiar Capsule Shard (Divine)
◆ Familiar Capsule Shard (Legendary)
◆ Loot Token
◆ Blue Fan
◆ Kwao Krua
To prevent abuse from alt accounts, all raid items are locked. Lung Dragon's special equipment can be obtained through individual tasks.
#3 Exchange Blue Fans for special items and skins!

Obtain

Blue Fans
by walking or battling enemies in the Lunar expedition. Use Blue Fans to buy items and event skins at the NPC located in your Home:
Users who already own some of the previous Lunar New Year skins will receive 50 Diamonds (per skin) as compensation!
#4 Community Challenges
Participate in Community Challenges to get more skins and special Lunar New Year gifts!
#5 Lunar New Year Tasks
Complete the individual event tasks to obtain a new unique event gear: Lung Dragon Necklace!
Enjoy!
Mana Storia
No users have replied to this post.